explore sherry Single Cask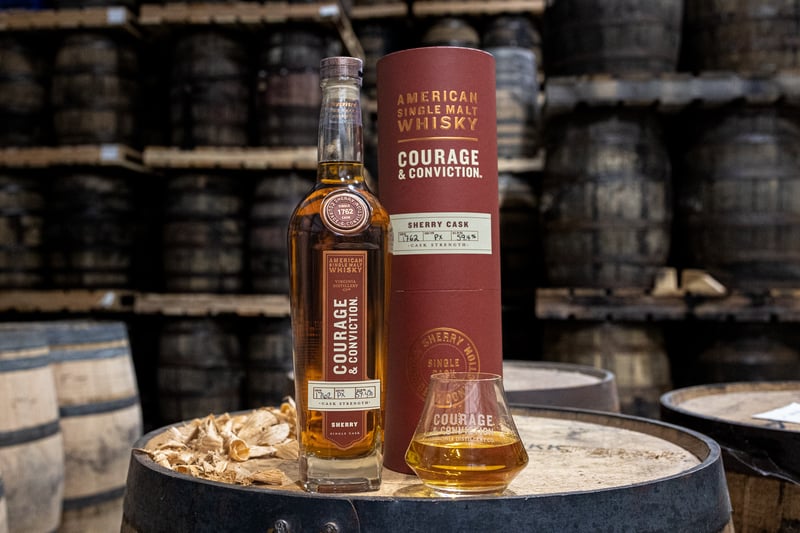 Courage & Conviction Sherry Single Cask is an American Single Malt whisky. Aged a minimum of four years, this 100% malted barley whisky is matured in carefully selected former Sherry casks from Jerez, Spain - namely Pedro Ximénez.
HAVE THE COURAGE TO BE EXTRAORDINARY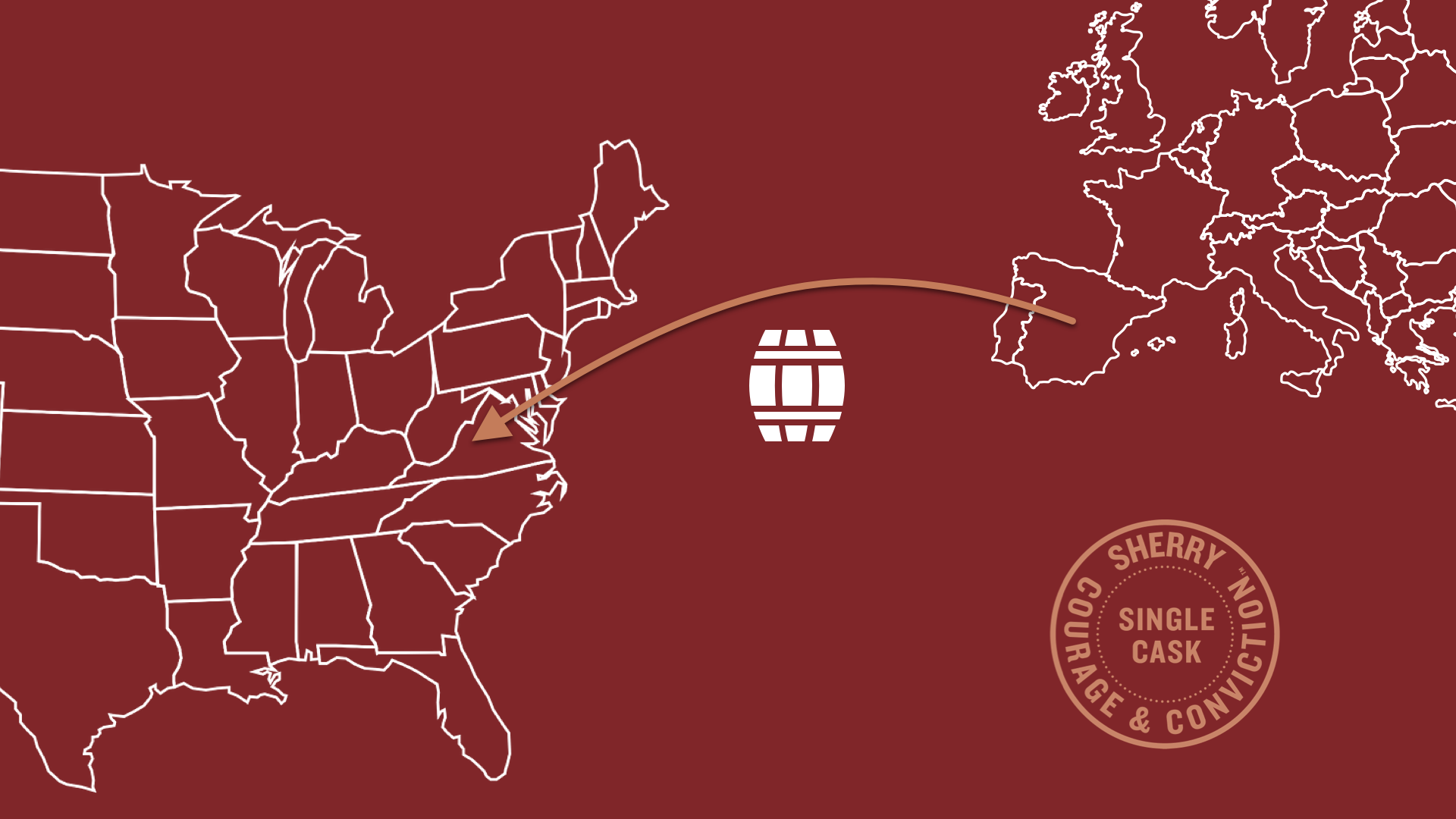 As our blenders taste the progress of the whisky aging in our Sherry casks, a few special discoveries are hand-selected and set aside. These extraordinary casks show a range of depth and complexity, maximizing the influence of both the specialty Sherry cask and Virginia's dynamic climate. Each single cask bottling has its own unique flavor profile.
Find cask info
SEARCH BY CASK NUMBER OR RETAILER
Check out our other single cask releases
INTERESTED IN PURCHASING A single CASK release?
Fill out the form below